Peyton Manning LOVES "Omaha"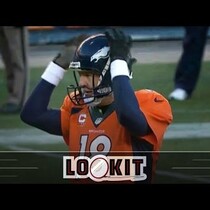 Posted January 14th, 2014 @ 5:49am
Omaha is getting a lot of attention from one of Denver's favorite sons. Bronco's quarterback Peyton Manning shouted "Omaha'' more than 40 times during Sunday's victory over the San Diego Chargers.
So, what does Omaha mean? Only the Broncos know. Whatever the reason, Omaha Mayor Jean Stothert is happy. She says Manning now has an official invitation to visit Nebraska's largest city. Stothert adds that Manning must love Omaha.