Tonight on the Show: 1/22/14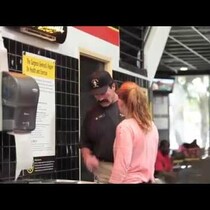 Posted January 22nd, 2014 @ 6:56pm
Another action packed show tonight. Or word packed. I don't know, I'm not good at these inter-web headers, so....
HEY LOOK AT THIS!
It's a study that looks at the correlation between gun ownership and risk of suicide or homicide. That's not a loaded topic? (I'm so sorry for the terrible pun...)
So that's a bit heavy, and I'm sure won't enrage anyone on either side of the issue. So with that said, let's calm down with Arnold Schwarzenegger in disguise at Gold's Gym.
ENJOY!