Becerra Becomes California Attorney General
Congressman Xavier Becerra (D, CA 34th District) is California's next attorney general. The California Senate voted in favor of Becerra's nomination in a mostly party line vote of 26 to 9. The California Assembly approved Becerra's appointment earlier this month. He replaces Kamala Harris, who was elected to the U.S. Senate last year.
"I'm deeply grateful to the State Senate for voting, like the State Assembly, to confirm me as California's Attorney General," Becerra said in a written statement.
"It is humbling and exciting to assume responsibility for vigorously advancing the forward-leaning values that make California unique among the many states."
Becerra promised to fight for the state's values during confirmation hearings, including possibly suing the federal government.
"I couldn't ask for a better job." Representative Xavier Becerra on his appointment at California's Attorney General.
California State Senator Andy Vidak (R-Hanford) issued a statement on the appointment. "Congressman Becerra will certainly be an improvement on the previous state attorney general (Harris) who was imperious and particularly unknowledgeable about, and unresponsive and unhelpful to, residents of the Central Valley and other non-coastal areas," Vidak said.
"While I believe Congressman Becerra will be more open to serving the entire state," continued Vidak, "I do have major concerns about his past votes and record against Second Amendment rights, against small businesses and against religious freedom."
Governor Brown announced that he will swear in Becerra as California's 33rd Attorney General on Tuesday in the Assembly Chamber, ahead of the governor's State of the State remarks.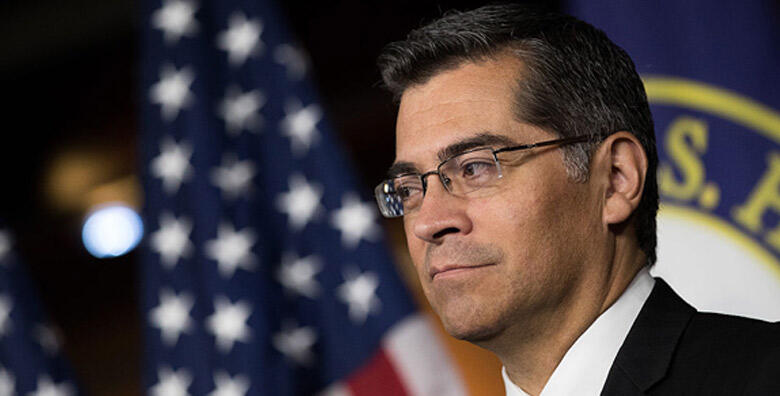 Getty Images