Governor Jerry Brown on Sunday afternoon issued an emergency proclamation for Butte County due to the effects of the Wall Fire, which has burned thousands of acres, damaged infrastructure, destroyed some homes and continues to threaten other, and the flames have forced the evacuation of residents.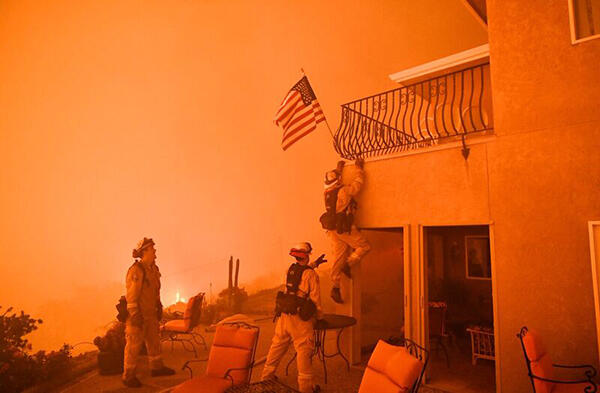 A Cal Fire crew manages to save an American flag from the flames of the Wall Fire in Butte County. Getty Images
According to the Butte County Sheriff's Office, evacuation orders remain for many residents living in areas south of Oroville.
CLICK HERE FOR A LIVE EVACUATION MAP
Evacuation Center: Church of the Nazarene2238 Monte Vista Avenue, Oroville, CA
Small Animal Shelter: Del Oro Ave. "Old County Hospital," Oroville, CA
Large Animal Shelter: Camelot on Clark Road in Butte Valley, CA
Animal Rescue Helpline: (530) 895-0000.