Americans Should Avoid All Romaine Lettuce, CDC Warns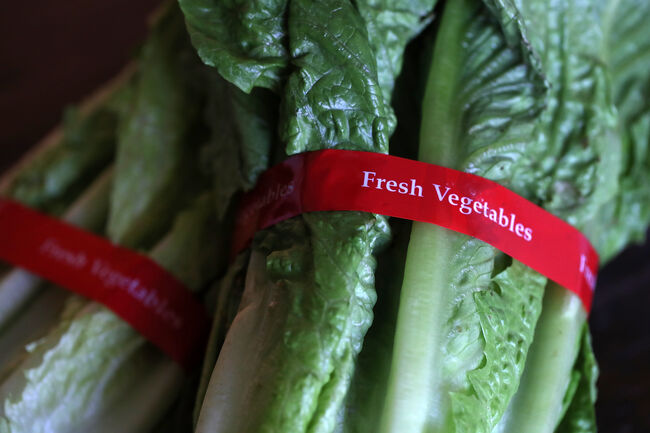 Just days before families across the country sit down over exquisitely prepared meals of Turkey, gravy and mashed potatoes, the Centers for Disease Control and Prevention is warning consumers to throw away any and all romaine lettuce they may have already purchased.
The broad alert was issued by the CDC in response to a series of outbreaks caused by a particularly dangerous type of E. coli contamination. The alert says people should not consume romaine lettuce in any form - no matter if it's fresh, part of a whole head, or part of a mix. Restaurants and stores are being urged not to sell the leafy greens.
All romaine lettuce should be avoided, no matter where it was grown, authorities say.
The CDC alert also revealed that at least 32 people in 11 states have fallen ill after eating the contaminated lettuce. At least 13 of those people who became sick have needed to be hospitalized, with one patient suffering a form of kidney failure.
No deaths have been reported as a result of the outbreak. The source of the current outbreak is currently under investigation, authorities said.
Once you throw away the romaine lettuce, consumers should also wash and sanitize the drawers or shelves in any refrigerators where the romaine was stored.
Another outbreak of E. coli related to romaine lettuce occurred earlier this year and lasted between March and June. That outbreak was responsible for the deaths of at least five people across the U.S. with a total of 210 cases reported across 36 states. The outbreak back in June was traced back to the Yuma, Arizona growing region, but, investigators were never able to pinpoint the source, according to a memo from the U.S Drug and Food Administration.
The recent E. coli outbreak is linked to a particularly virulent form of the bacteria. The contamination by the deadly strain called E. coli O157:H7 creates a Shiga toxin that is known to cause hemolytic uremic syndrome - a type of kidney failure. Symptoms of E. coli infection usually include severe stomach cramps, diarrhea, and vomiting. People generally begin getting sick about 3 - 4 days after swallowing the Shiga-producing toxin.
Photo: Getty Images