A Second Jury Has Found That Roundup Was A Factor In Man's Cancer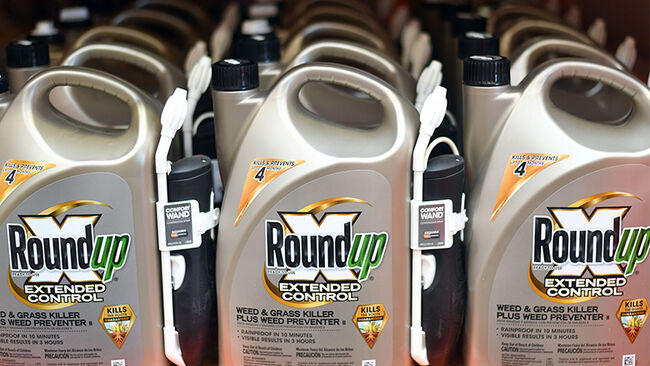 A federal jury has found that the popular weed killer Roundup was a "substantial factor" in causing a California man's cancer. The jury did not weigh in on whether Monsanto, the company that produces the weed killer, or its parent company, Bayer, is liable. The same jury will make that determination, and award any damages in the second phase of the trial.
Edwin Hardeman filed a lawsuit against Monsanto after he was diagnosed with non-Hodgkin lymphoma in 2015. He claims that he developed cancer because he used Roundup products for decades to eliminate the weeds and underbrush on his property.
The main ingredient in Roundup is glyphosate, a chemical that some studies suggest is carcinogenic. A 2015 report by the World Health Organization's International Agency for Research on Cancer found that glyphosate is "probably carcinogenic to humans."
Bayer and Monsanto do not believe glyphosate causes cancer in humans and has pointed to other studies that have found no link between the chemical and cancer.
"We are disappointed with the jury's initial decision, but we continue to believe firmly that the science confirms glyphosate-based herbicides do not cause cancer," Bayer said in a statement.
This is the second time in eight months that a jury has found that Roundup was a factor in a person developing cancer, and the first federal jury to make that ruling. There are thousands of cases pending against Monsanto in both state and federal courts across the country.
Photo: Getty Images