Listen: Pilot Spots UFO Near Las Vegas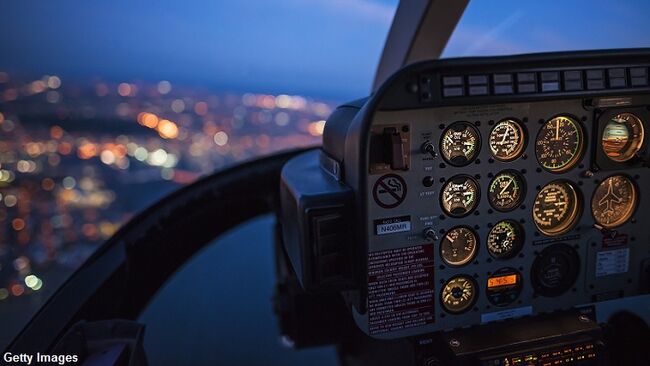 Another odd incident of a pilot reporting a UFO to air traffic control occurred this past weekend near Las Vegas and featured a pair of peculiar details. The encounter reportedly took place on the evening of March 16th as a medical helicopter was flying approximately 15 miles west of the city. During the flight, the pilot apparently noticed something unusual sharing the sky with him and alerted ATC to the puzzling interloper.
According to the pilot, he spotted "some sort of object" at an altitude of 7,000 feet in the general vicinity of a hospital in the Vegas metro area. As to what it might have been, the witness mused that "it could be a balloon or something along those lines" and noted that it was unlit. In response, the controller informs him that he does not see anything on his radar in that location, but concedes that this does not necessarily indicate that there is no object there.
Things then get a bit weird as the pilot goes on to explain that he is wearing night vision goggles and can only see the object by way of the specially designed gear. The controller then offers a rather remarkable reply, marveling, "oooh, that's awesome!" Find out more about this fantastic story and listen to the exchange between the pilot and the controller at the Coast to Coast AM website.

Coast to Coast AM with George Noory
Want to know more about Coast to Coast AM? Get his official bio, social pages & articles on iHeartRadio!
Read more