Prayers Don't Stop Bullets
Prayers don't stop bullets, nor do thoughts about gun control. Last night someone wrote, and I'm paraphrasing, you can't control guns, just like you can't control a plane that has a malfunction and is about to crash. You can make changes to improve gun safety (just like you can make changes that improve the way we travel by air these days). But those changes aren't as easy as everyone makes them out to be, or will try to point out this morning after yesterday's shooting.
We have so many layers when it comes to the Second Amendment "A well regulated Militia, being necessary to the security of a free State, the right of the people to keep and bear Arms, shall not be infringed." Our founding fathers could have never imagined how those words would divide a country, neighbors and friends when they first wrote them.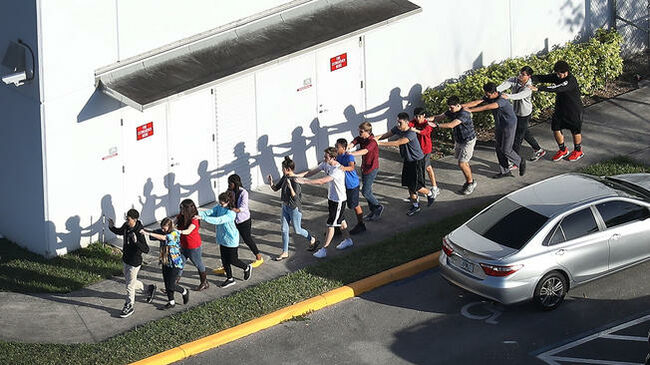 There will be a lot of anger today, a lot of hate and sorrow. There will also be the same call for drastic changes to gun ownership and more mental health funding... we hear the same thing each and every time something like this happens. So what's the point of what I'm trying to get across? I honestly don't know....because I know there's no instant solution to stop what is happening in this country. You can point to other nations in Europe and New Zealand and say "Hey, look, they have stricter gun controls, and hardly any shooting deaths." However, you then have to look at their population compared to ours, and their history, laws and how their government was formed... and it goes on and on.
So this morning, take a deep breath, try not to pick a fight with someone you're friends with because they have a different point of view than yours. Maybe put some thoughts down on paper and write to your local representative. Oh, and above all, be glad you are in a country where your voice can be heard, and while it may take time, you can make a difference.

Dan Mitchinson
Want to know more about Dan Mitchinson? Get their official bio, social pages & articles on NewsRadio KFBK!
Read more