Ground Beef Recalled For E. Coli Sold At Target, Sam's Club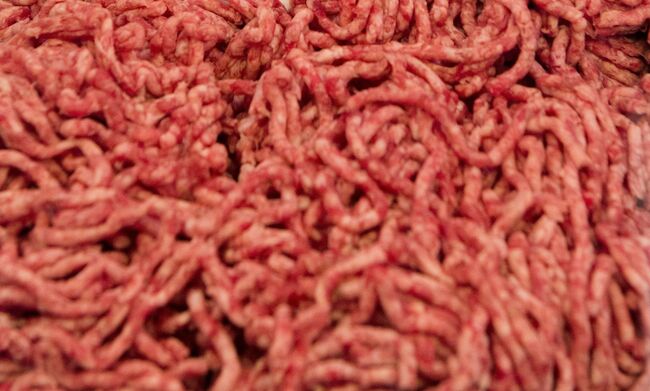 The USDA has recalled more than 66 tons of ground beef over possible E. coli contamination.
Roughly 132,606 pounds of Cargill Meat Solutions beef marked with establishment number "EST .86R" in the USDA mark of inspection was sold nationwide.
So far, at least one person has died and 17 more have gotten sick - likely from consuming raw ground beef, according to the USDA.
The following stores received the recalled beef:
Aldi (Stores in Iowa, Illinois, Kansas, Minnesota, Missouri, Nebraska, Oklahoma, and Wisconsin)
FoodMaxx (Stores in California)
Meijer (Nationwide)
Pak N Save (Stores in California)
Safeway/Albertson's (Nationwide)
Sam's Club (Nationwide)
Target (Nationwide)
Vons (Stores in California)
A Roseville Savemart located at 9999 Niblick Drive also received contaminated meat.
The beef was produced and packaged on June 21, 2018. Lists of affected products and labels are available to view on the USDA's website.
E. coli symptoms include stomach cramps, diarrhea, vomiting, and fever. The average person gets better within 5 to 7 days.