Study Names Sacramento Fifth Deadliest City For Bicyclists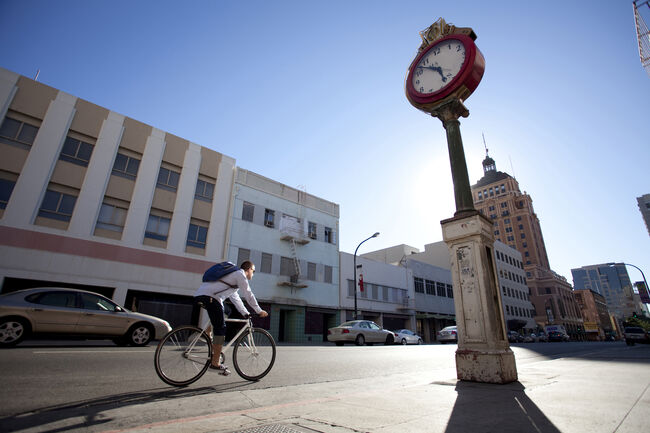 According to an article published in Tuesday's Wall Street Journal, Sacramento ranks fifth among 50 metropolitan U.S. cities with the most bicyclist deaths.
The data was collected by the National Highway Traffic Safety Administration between 2007 and 2016.
The bicyclist death rate in the city during that time period was 4.8 per 100,000 people.
The list's top five are as follows:
Tampa/St. Petersburg, Florida: 7.0
Jacksonville, Florida: 6.0
Orlando, Florida: 5.8
Miami, Florida: 5.4
Sacramento, California: 4.8
Eight-hundred and forty bicyclists were killed nationally in 2016 - accounting for a total of 2.2 percent of traffic deaths.
Most of the deaths occurred between 6 and 9 p.m. in urban areas.
Sacramento and the state of California have both made attempts to make roadways safer for bicyclists over the past few years.
California passed the three-foot bike law in 2014, which requires drivers to stay at least that distance from bicyclists.
The city added more bike lanes in Downtown and Midtown in the spring and continues to try and improve safety for riders through the Vision Zero program.